How Eric and Kim Cullum Turned Rent-a-Ruminant Franchise into a Successful Family Business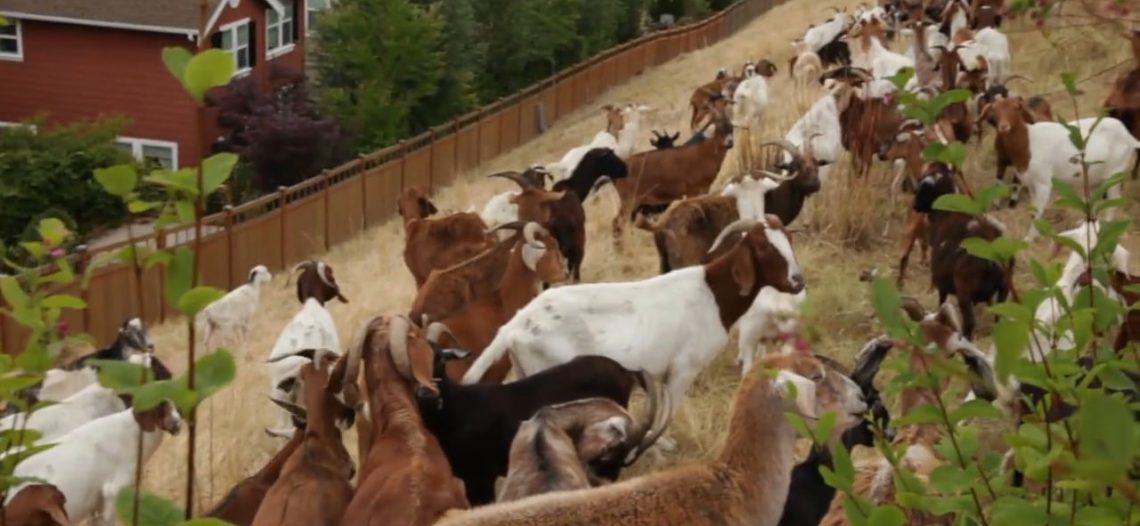 How Eric and Kim Cullum Turned Rent-a-Ruminant Franchise into a Successful Family Business
Eric and Kim Cullum own the Rent-a-Ruminant franchise in North East Texas. Rent-a-Ruminant uses goats to provide an eco-friendly approach to vegetation management. The franchise is the "first and only goat rental franchise in the world to date", according to their website.
When Eric and Kim Cullum left their suburban life to purchase a small land in Farmersville Texas they were not sure what kind of agribusiness they would do. As they looked forward to start a new life on the farm they had the land and 20 goats that came with the purchase.
As fate would have it, the couple would meet Tammy Dunakin who operates and runs Rent-A-Ruminant LLC headquartered in Vashon Island Seattle. "That's when it all made sense. We were going to be Goat Wranglers!" With the goats they had on the farm the two would start their own Rent-a-Ruminant franchise in North East Texas.
Rent-a-Ruminant is a service that teams up goats and dogs to clear land. The service is available to both private homeowners to large corporate who need a cost effective way to clear the land.
The service has many advantages for those who are looking to have their farms cleared off vegetation before the commencement of the next project. Goats can clear vegetation while fertilizing the land. These ruminants eliminate the need for herbicides most of which never finds its target but instead ends up in water and food.
Using a team of goats and a couple of dogs, it is possible to clear vegetation on tricky spots where it would be problematic to steer farm machinery through. Goats can climb steep slopes and maneuver between small spaces without leaving any significant trace that they were present there.
Another advantage is that goats eat all the biomass and therefore reduce the cost of transporting the debris, which often results from the process, to another location away from the farm. They sterilize weeds through their digestive processes, thereby reducing the time and effort it will take eliminate weeds from your farm in the future.
Since moving to Farmersville Texas, Eric and Kim Cullum have not only turned it into a viable business but also have made it a lifestyle involving the whole family. The couple got married 18 years ago and have three children Kaitlyn, Julia, and Allen.
Their children love being on the ranch and they assist their parents around the farm, and have proven to be valuable in helping out with tasks around the farm. "Our children have embraced this lifestyle and are great ranch hands," says Eric Cullum. They have also opted to homeschool two of their children. They believe the ranch is a great place to learn important life skills.
Kim Cullum runs the farm with the assistance of his son Allen, while Eric continues with his 9 to 5 work in construction. The other two children work outside the ranch, but they are considering joining their parents in the near future. Eric and Kim Cullum's goal is to grow their Rent-a-Ruminant franchise in North East Texas into a successful family business for years to come.
For more information on the Rent A Ruminant Franchise model, visit the franchise page:
mode_editLeave a response