High-End Boutique Bakery Offers Customers Unique Tastes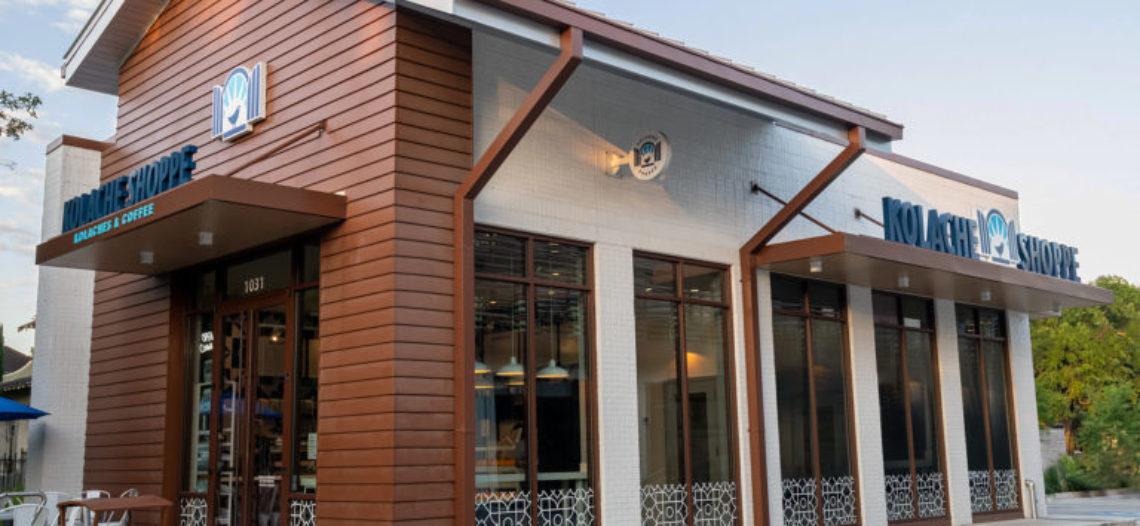 High-End Boutique Bakery Offers Customers Unique Tastes
Kolache Shoppe first opened its doors in Texas in 1970. Since then, the torch has passed from the original owner to long-time friend and apprentice Randy Hines. Together with his wife Lucy, the Hines team has taken an already-perfect product and made it even better. Kolache Shoppe is a community staple within its two corporate-owned locations, beckoning positive reviews across all social media platforms. Folks travel from far and wide to sample the delicious Kolache Shoppe menu which has inspired the company's latest move to franchise. 
With over 44 years of experience in place, Kolache Shoppe has truly perfected their kolaches. The dough is made with high quality ingredients from scratch, producing a deliciously soft, pillowy final product. Given time to rise and using fresh fillings, Kolache Shoppe's menu is full of an exquisite kolache variety, including both the sweet and the savory. Meat-loving patrons can choose from various kolaches, including favorites like Junior's Smokehouse Venison and Pork Sausage kolache or Kiolbassa Polish Style Sausage kolache. Veggie-only individuals needn't worry; Kolache Shoppe has options for them too such as the Ranchero Salsa Egg and Cheese kolache or the Potato, Egg, and Cheese kolache.
The sweet-filled kolaches are an experience within themselves. The variety is staggering and offers delightful tastes for all palates. Apricot, apple, blueberry, poppy seed, Nutella, cottage cheese, and lemon cream are available, just to name a few. Kolache Shoppe offers seasonal options as well. Visitors are welcomed to pick up their kolaches on-the-go or enjoy their kolache in the shop's comfy seating. Another special aspect of the Kolache Shoppe is their unique relationship with local coffee roasters. Every Kolache Shoppe is specifically partnered with a local coffee roaster, serving fresh coffee drinks that simultaneously support other local businesses.
Great tasting food isn't everything in a great local shop (but it is a huge factor). Every Kolache Shoppe location is known for its unparalleled customer service and friendly staff. Patrons boast reviews specifically addressing their experience with service, saying things like "Excellent service and the staff made me feel special" and "They are always friendly and ready for you to be full and happy." Kolache Shoppe truly provides an authentic-tasting Czech kolache in a friendly, relaxing atmosphere that leaves customers craving more!
Kolache Shoppe is now franchising. With operational support, marketing guidance, excellent branding, and detailed training, Kolache Shoppe franchise systems are ready to set its franchisees up for success! Are you seeking a business venture that is built upon an incomparable product and proven business model? Check out Kolache Shoppe's franchise page for more details: http://kolacheshoppefranchise.com/
mode_editLeave a response