BUILDING A BACKYARD PLAYGROUND – Safepark Franchise Submission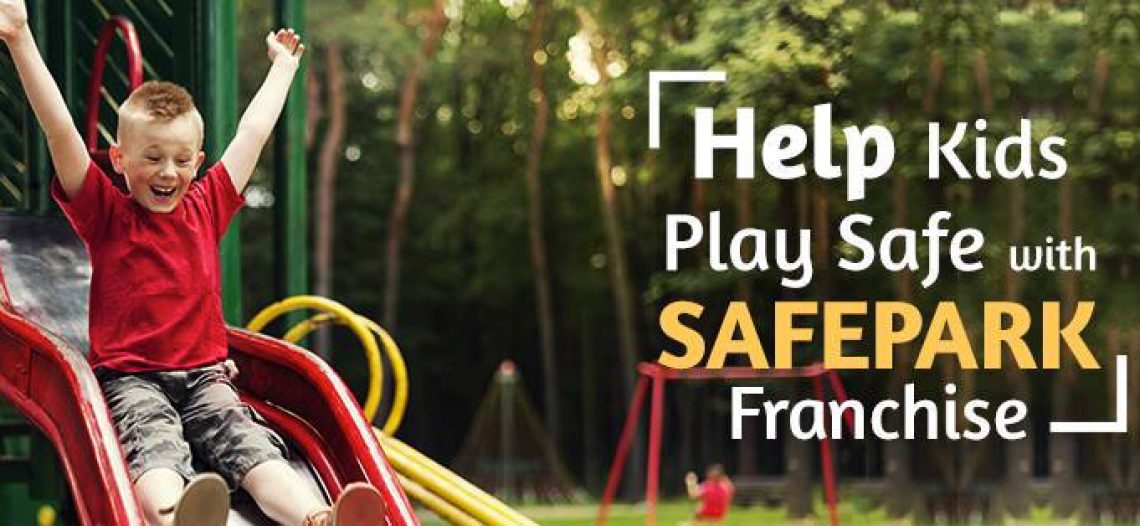 BUILDING A BACKYARD PLAYGROUND
-Franchisor, Jamey Clark
Building a backyard playground can be a rewarding and cost effective project for just about anyone with the desire and a little experience in woodworking and or construction. Building a backyard playground is a great family project. It can create many memories and provide children with valuable life lessons in dedication and teamwork. Your family will enjoy the rewards and satisfaction of your creation for many years to come.  Before we dive into the creation of your own private playground there are some very important things that need to be considered and steps that need to be followed. Start by sketching out a basic design, nothing fancy just a conceptional drawing. Next you need to measure out the area you will be dedicating to the project. It is important to remember to include room for spacing and what is known as use or fall zones. Now that you have your concept and a designated area it is time to create an actual dimensional drawing putting together the structure within the area allotted. A quick goggle search will give you a number companies that offer plans with detailed designs, measurements, material lists and step by step directions. There are also companies that offer complete kits that include step by step directions, materials and hardware. There are so many designs and material options available I will not have time to go into detail.  Just remember quality counts and always use high quality material and hardware. Your local lumber yard, hardware store or building supply will be able to help you choose the proper materials.  Now I want to address what I consider to be the most important aspect of any playground, the safety considerations necessary to ensure you create the safest play environment possible. It is very important to understand there are no safe playgrounds, only safer playgrounds. So please do everything possible to make your playground a safer playground. If you want to better understand the safety aspect there are safety standards available including ASTM Designation: F1148 – 12 Standard Consumer Safety Performance Specification for Home Playground Equipment and CPSC Outdoor Home Playground Safety Handbook #324.  Listed below are some key points taken from the "The Dirty Dozen" provided by The US National Recreation and Park Association (NRPA), through its National Playground Safety Institute (NPSI). Please carefully consider each of the following hazards when constructing your home playground.
Improper Protective Surfacing.
The surface or ground under and around the playground equipment should be soft enough to cushion a fall. Improper surfacing material under playground equipment is the leading cause of playground related injuries.
A fall zone or use zone is under the area under and around the playground equipment where a child might fall. A fall zone should be covered with protective surfacing material and extend a minimum of six feet in all directions from the edge of stationary play equipment such as climbers and chin up bars.
Protrusion & Entanglement Hazards
A protrusion hazard is a component or piece of hardware that might be capable of impaling or cutting a child if a child should fall against the hazard. Some protrusions are also capable of catching strings or items of clothing which might be worn around a child's neck. This type of entanglement is especially hazardous because it might result in strangulation.
Enclosed openings on playground equipment must be checked for head entrapment hazards. Children often enter openings feet first and attempt to slide through the opening. Generally, there should be no openings on playground equipment that measure between three and one half inches and nine inches.
Insufficient Equipment Spacing
Improper spacing between pieces of play equipment can cause overcrowding of a play area which may create several hazards.
Trip hazards are created by play structure components or items on the playground. Exposed concrete footings, abrupt changes in surface elevations, containment borders, tree roots, tree stumps and rocks are all common trip hazards that are often found in play environment.
The supervision of a playground environment directly relates to the overall safety of the environment. A play area should be designed so that it is easy for a parent or caregiver to observe the children at play.
Age-Inappropriate Activities
Children's developmental needs vary greatly from age two to age twelve. To provide a challenging and safe play environment for all ages it is important to make sure that the equipment in the playground setting is appropriate for the age of the intended user.
For playgrounds to remain in "safer" condition a program of systematic, preventive maintenance must be present. There should be no missing, broken or worn-out components. All hardware should be secure. The wood, metal, or plastic should not show signs of fatigue or deterioration. All parts should be stable with no apparent signs of loosening. The surfacing material must also be maintained. Check for signs of vandalism.
Pinch, Crush Shearing, and Sharp Edge Hazards
Components in the play environment should be inspected to make sure there are no sharp edges or points that could cut skin. Moving components such as suspension bridges, track rides, merry-go-rounds, see-saws and some swings should be checked to make sure that there are no moving parts or mechanisms that might crush or pinch a child's finger.
Platforms with No Guardrails
Elevated surfaces such as platforms, ramps, and bridge ways should have guardrails that would prevent accidental falls.
mode_editLeave a response