Wonderland Bakery – a New Franchising Opportunity for the Young at Heart!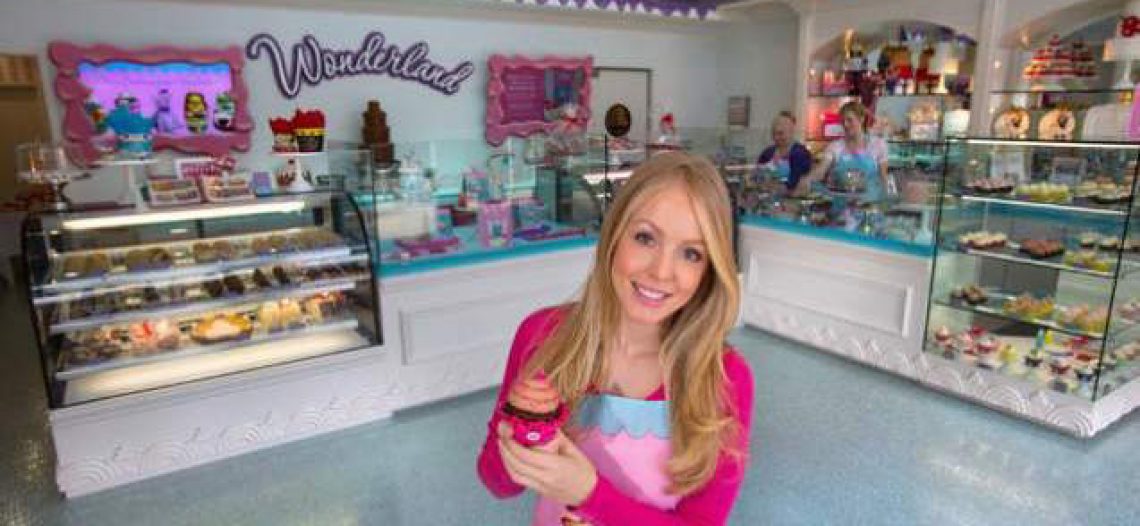 For Immediate Release – November 2016
November 2016 – Specialty Bakeshops are becoming a popular business nowadays with the advent of new brands focusing on cupcakes, baked goods and other specialty food products. These brands and concepts have appealed to the masses with television exposure and widespread interest. People are seeing the potential of this business segment because it provides an outlet for fun, experience and great product lines.  Wonderland Bakery saw an opportunity in this market segment for the truly experiential model that offered a wide range of baked goods through a fabulous retail experience. 
Wonderland Bakery is now offering franchise opportunities.  The successful retail chain has had global interest from Asia to Europe in the brand and business model.  Celebrities have purchased the products and showcased their love for the Wonderland product line on TV and other widespread media outlets.  The Wonderland brand truly is ready for global expansion. 
Wonderland Bakery is the ideal place to go for birthday parties, special events, catering corporate events or just when the family needs a quick escape from reality.  Wonderland has amazing products, truly the best quality in the retail baking category including treats, pastries, cakes, and other delightful delicacies that would make any occasion a memorable experience. The Wonderland model delivers a wide variety of scrumptious cupcakes, delectable cake-in-a-jar, and other treats that would simply be a delight for your young heart.
Currently, the bakeshop franchise has two stores, one in Newport Beach, California, and another in Las Vegas, Nevada. Wonderland Bakery is aiming to develop the brand alongside the proprietary product line, branded products and now the bakery franchise offering. Wonderland Bakery has an inviting franchise model that offers training, a proven business model, support, marketing models and a full infrastructure allowing for the business model to be replicated in appropriate markets. The business offers a higher chance of success than putting up your own business for sole proprietorship.
Having had two sites opened, the business franchise hopes to see more of their name out in the market as they seek for franchisees in and around the country. Wonderland Bakery can be your ideal partner in making memorable and lasting impressions with their wide selection of party treats and heavenly cakes.
The store offers a wide range of treat and party cakes with different flavors. They can be fitting for any memorable occasion you might be celebrating. Wonderland Bakery also has other treats that would surely make the child in you overjoyed.
Wonderland Bakery offers cake pops that can be customized to complement the event you are celebrating. They have different types of cakes, from round and shaped, sheet cakes, and dimensional cakes, all of which can be tailored to your liking.
The cake shop also offers a gluten free menu for those who are on a gluten free diet. They have snickerdoodle cookie sandwich, gluten free whoopee pies, and white chocolate caramel apple among others.
The Wonderland Franchise offers a full business platform to interested investors and entrepreneurs.  Wonderland Bakery franchise team will help you find an optimal site for your business along with offering initial staff training and ongoing support. The business is also ideal as you gain access to national and regional campaigns which brings your business to a bigger audience. As franchising has great benefits, Wonderland Bakery can provide a franchisee with the expertise needed to sustain the success of the business in addition to allowing for scale and multi-unit franchise ownership.
For those who are interested in the Wonderland Bakery franchise opportunity, you can visit the website at http://wonderlandbakeryfranchise.com or you can call 888-922-6654.
 -Admin
mode_editLeave a response