Savi Provisions Launches Franchise to Meet Consumers' Need for a Sense of Community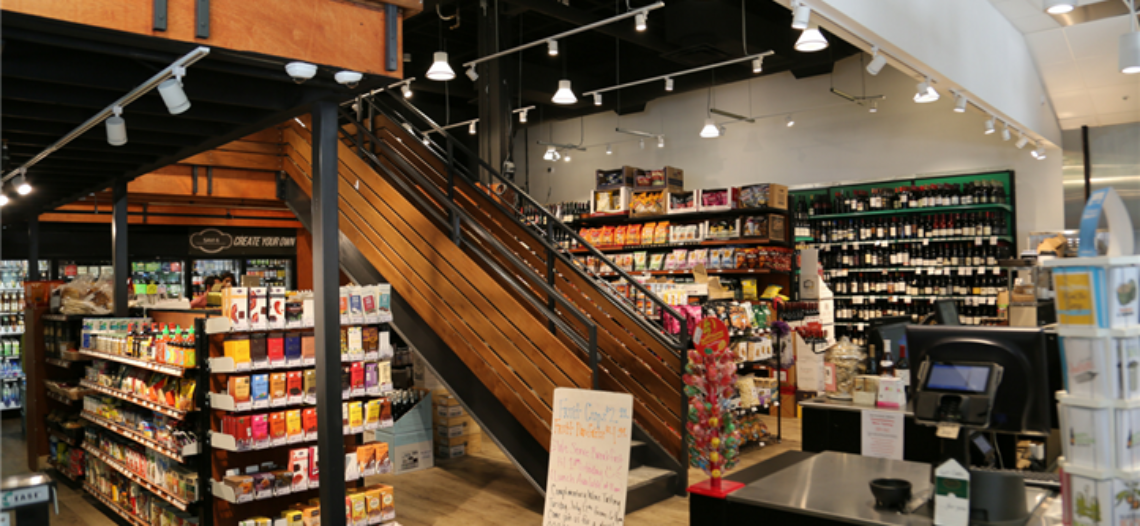 Savi Provisions Launches Franchise to Meet Consumers' Need for a Sense of Community
Savi Provisions is an establishment where people can purchase locally-sourced organic foods, fine wines, and spirits, while at the same time enjoy healthy and tasty meals in a friendly and casual environment. Since its inception almost a decade ago in Atlanta, Georgia, the Savi brand already built a reputation as a place where everyone can come for healthy groceries, food, and tons of fun. Today, the rest of the country has the chance to experience the Savi difference as the brand recently launched its franchise offering.
The Rationale Behind the Savi Franchise Brand
People nowadays frequent convenience stores and fast food places to source what they need and fill their tummies, so they can save time and energy. While many live this kind of fast-paced lifestyle, it does not mean that they no longer crave for interaction and a sense of community. After all, humans are social by nature.
Savi's founder Paul Nair, fully understood this need for convenience and sense of belongingness which is why he patterned the Savi brand after New York's neighborhood delis. With the innate need of modern man in mind, Savi offers more than just a place to shop and dine but a neighborhood destination where customers have the chance to build a relationship with others. 
Reasons to Become a Savi Franchise Owner 
If you are planning to start your own business, you cannot go wrong by being a franchise owner of Savi Provisions. Apart from its proven success record, Savi also offers you the following:
High Earnings Potential with incredible Potential ROI
Running a Savi Provisions' franchise is like having two businesses with a single investment. Since it has a retail and casual food service component, you have a better opportunity to earn more. 
You can have loyal patrons at various times of the day (morning, noon, and night) since you offer quick, healthy, and delicious meals made from fresh ingredients at friendly prices. Your Savi store would be the better dining alternative compared with fast-food places since you provide the same convenience but with food product offerings that nourish the body and suit even the discriminating palate. 
You can also become the go-to spot for people looking to purchase grocery items for their household needs as well as high-quality organic food products from top local suppliers. Since Savi also sells a wide selection of fine wines and spirits, you can also build a loyal following among wine enthusiasts. Ultimately, since Savi Provisions have something to offer to everyone, your business can thrive regardless of economic conditions.  The Savi Franchise System was developed to replicate what the corporate business has proven through it's six corporate stores to be incredibly profitable and loaded with goodwill for the community and customer.  
Relevant and Lucrative Business for Most Markets
Considering the high demand for organic food products in the country today, becoming a Savi Provisions franchise owner is advantageous now, more than ever. Since one core of the Savi business involves selling a wide selection of organic produce, you are positioned to attracting more customers, particularly those who are extremely concerned about their health and wellness 
A Chance to Help Local Communities
Since the Savi brand espouses local sourcing, you will also have the chance to provide income opportunities to local organic producers, vineyards, and distillers when you choose to run a Savi Provisions franchise. You can also benefit from this arrangement since you will become an important part of the community – critical enough to patronize and support.
While there are many types of franchise opportunities available, very few give the owner the chance to make a difference while earning a considerable profit like Savi Provisions franchise. Own a business that cares about the true needs of its consumers, get in touch with Savi's franchise team today. 
For more information on the Savi Provisions Franchise Marketing System, visit the corporate site:  
mode_editLeave a response