FLOATspa Sells First Franchise In Houston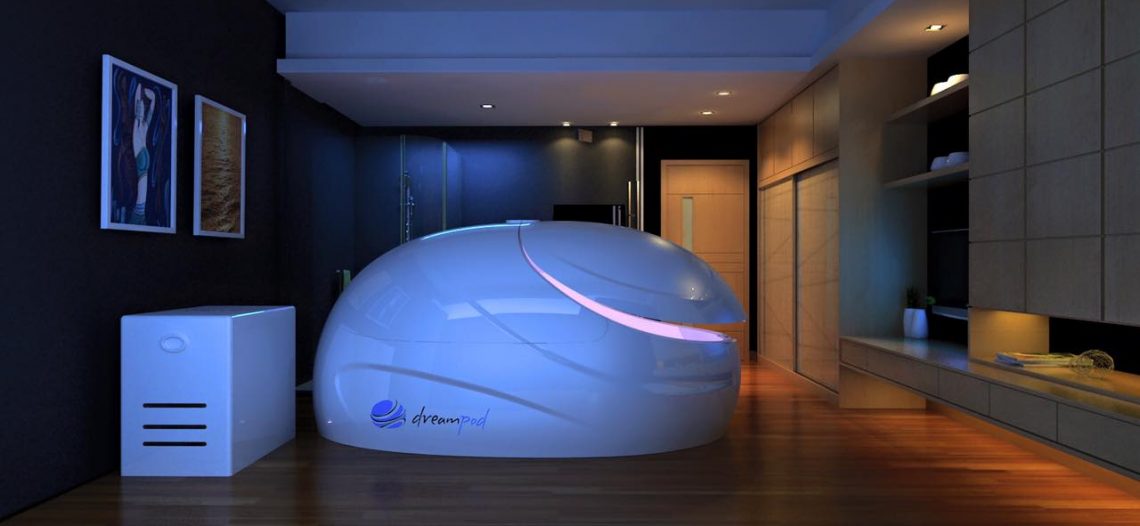 FLOATspa Sells First Franchise In Houston
It's one of the most relaxing experiences you may ever have. Imagine having the opportunity to regenerate your body and lose yourself in total peace while floating in over 1,000 pounds of soothing Epsom salt in a quiet and blissful relaxation tank. Floating is pure stress relief and FLOATspa is bringing their therapeutic floating spas to Houston, Texas in early 2018. Hey Houston, if you've never experienced a float spa, you're in for a real treat!
Why is FLOATspa so special? Floating in a highly saturated solution of Epsom salt makes you feel almost free from gravity as you lay on a cushion of water. While you lay calm and soothed, you can not sink. Your spine will decompress, your muscles will relax, and the day's worries will melt away.
This type of relaxation can provide a number of mental and physical benefits including pain management, stress relief, and more. The float spa looks like an enclosed bathtub. You have total control over whether the door is open or closed so no worries about feeling confined.The water is heated to skin temperature. You'll find that you can't distinguish between body parts in the water and those that aren't which gives the feeling of floating in air. Tanks are fully filtered 8 times between floats and there is a micron filter, UV, and ozone that cleans the water, air and walls inside the pod.
Your skin will never dry out from floating. Epsom salt, which isn't actually salt but is magnesium sulfate, inhibits water from saturating the skin. While oils may be drawn from the surface layer of your skin, Epsom salt will bring oils from deeper layers up to the surface, leaving your skin soft and smooth.
FLOATspa was founded in 2016 by Budo and Brittany Ratkovic in Hot Spring, Arkansas. With a growing focus nationwide on health and wellness, they quickly saw their business grow. They realized they could spread their success to more markets with a solid franchise model.
The business provides potential franchisees a unique service with proven results. FLOATspa offers an opportunity for entrepreneurs to enter a new market niche with few direct competitors, backed by state of the art technology, a growing desire for wellness and spa services, training, operational support, marketing, and the potential for a strong stream of revenue. For entrepreneurs, FLOATspa is a tantalizing business to consider.
While FLOATspa is entering Houston in early 2018 by way of a new Master Franchise Agreement with a Texas-based franchise partnership, the brand plans to expand to more markets in Texas over the next five years.  This event marks both the first franchise sold for the exciting FloatSpa brand, but also a movement towards more aggressive growth as the franchise partners will be promoting and working as a master franchisee to open up float spas throughout the State of Texas.  FloatSpa has set a goal to be the leading brand in this new and innovative market segment by facilitating growth through the float spa franchise offering. 
For more information on the FloatSpa brand, visit the corporate site:
mode_editLeave a response